Donnelly Does Soccer (And Raises Money For The Bruyere Centre)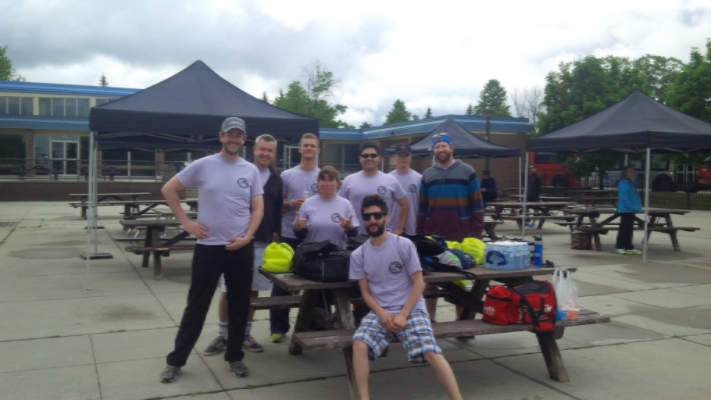 Team Donnelly at the Welch LLP Beach Soccer Tournament
June 2nd was a fun, long, tiring, inspiring day for eight staff members of the Donnelly Automotive Group. We were proud to enter a team in the Welch LLP Beach Soccer Tournament in support of the
Bruyere Centre
.
Team Donnelly, along with 19 other teams, met at Brittania Park for a full day of soccer and fun, all organized by our good friends at
InStride Event Management
.
The team wasn't expecting to go too far in the tournament; after all, none of the team members had played together before and they were facing some teams that practice and play together all-year-round. In fact, most of Team Donnelly didn't play soccer at all. They showed up for a fun day and to help raise money for the Bruyere Centre.
What happened was incredibly impressive: Team Donnelly went undefeated in the preliminary round, then went on to the competitive division where they proceeded to go all the way to the semi-finals. Team Donnelly's record in the tournament was 4-1-1.
We want to give credit to Instride Event Management for putting on such an awesome event.We'll be back next year….and we're going all the way!