Donnelly Ford Lincoln Gets the President's Award...Again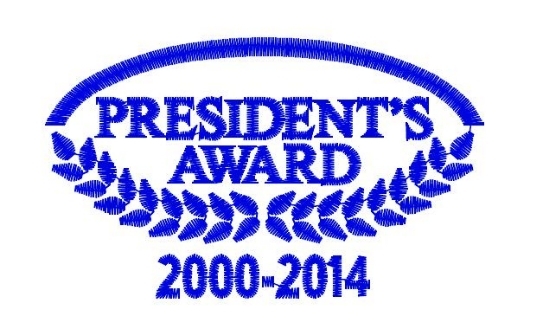 14 years and counting
The fact of the matter is most automotive dealerships claim to provide "the best" customer service. It's an easy claim to make, so there is little wonder why, not only dealerships, but businesses of all types make them. In fact, we make a lot of claims, too, at Donnelly Ford Lincoln. With us, however, there is a big difference: We back up our claims with facts.
For 14 years running, Donnelly Ford Lincoln has received the President's Award from the Ford Motor Company. This may not mean much to the average person at first, so let us explain: The President's Award is based solely on customer feedback and the combined experience of our customers throughout a calendar year. Only a handful of Ford and Lincoln dealerships receive this award each year….in CANADA!
So, we're going to take a few moments to brag here. Not only have we won the award for 2014, we have won the award fro 14 years straight. No other Ford/Lincoln dealership in the area can come close to that claim. We're incredibly proud to continuously provide top notch customer service year-in and year-out.
With that, we want to say thank you to all our customers! We are going to work even harder to ensure we keep pleasing our clients and taking home the President's Award for years to come.